Thunderbird Beach Resort | Treasure Island FL
The Historic Thunderbird Beach Resort on Treasure Island, Florida – A Premier Beachfront Hotel Since 1957.
Treasure Island Resort
Welcome to Thunderbird Beach Resort
When it comes to the classic Florida beach vacation, Thunderbird Beach Resort has been a family favorite for generations. Located directly on the Gulf of Mexico, our timeless hotel is framed by spectacular beach views, lovely tropical gardens and lawns, swaying palm trees and stunning Gulf sunsets.
Guests of Thunderbird Resort enjoy access to two heated oceanfront pools, a hot tub, large elegantly decorated rooms, delicious tropical cocktails, and live music poolside at Ikki Woo Woo's Tiki Hut. There's no better place to enjoy another glorious Treasure Island sunset.
But it is the warm hospitality from our friendly staff that sets Thunderbird Beach Resort as the perfect home away from home. Whether you're seeking a family-friendly vacation spot or an intimate getaway, or, if you are a Florida local looking for a quick weekend escape, we offer a unique and personalized alternative to the larger branded hotels
Accommodations
Our oceanfront hotel is just minutes away from downtown Treasure Island attractions. Find the perfect accommodation for your next vacation!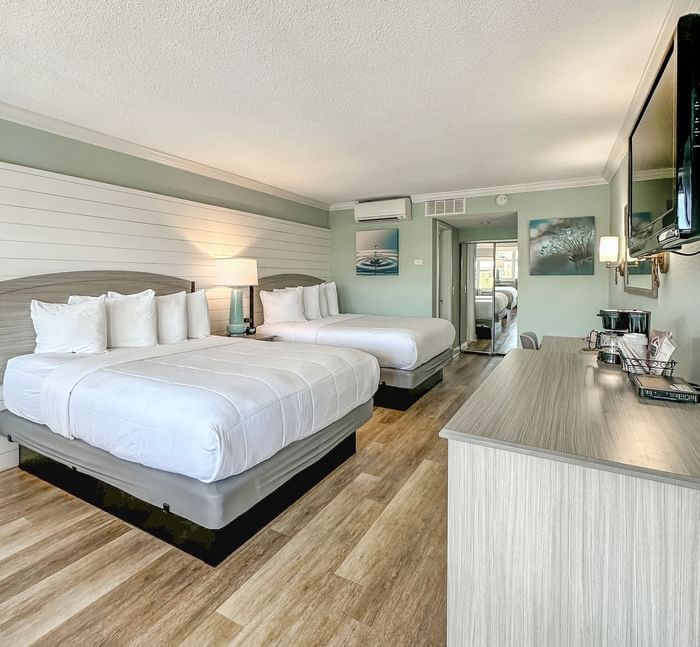 Traditional
Many of the Thunderbird's Traditional Rooms that our parents and grandparents enjoyed are still the same today. The timeless charm remains but has been infused with modern décor and amenities. Comforts in all rooms include free Wi-Fi, refrigerators, microwaves, and complimentary coffee.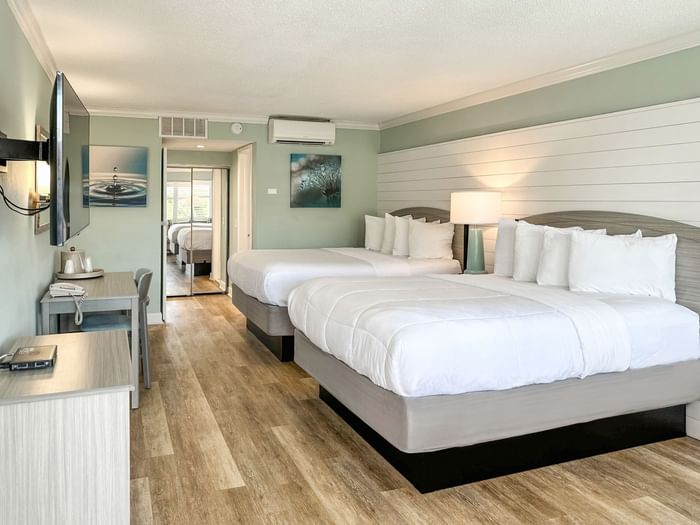 Efficiency
Designed for families and groups, our efficiencies can adjoin any guest room. Efficiency guestrooms provide fully-equipped kitchenettes that include mini-refrigerator, stove, microwave, and cooking utensils in a separate kitchen area. Great for extended stays!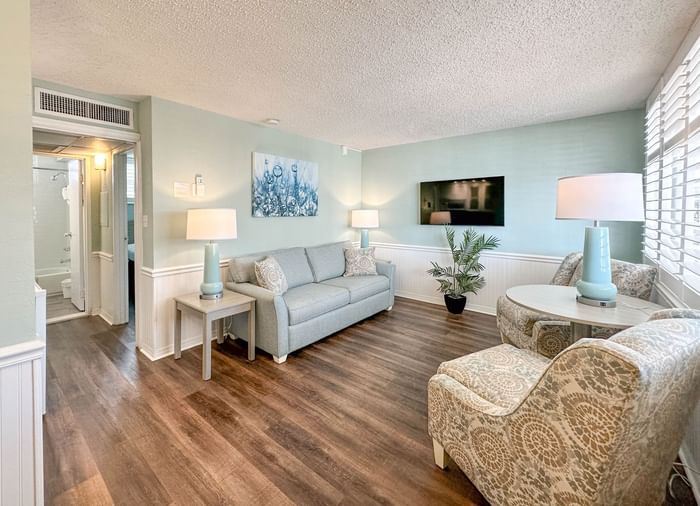 Suites
All of our suites feature a living room/efficiency with a sleeper sofa and a separate bedroom with two double beds, one King bed or one Queen bed, and its own flat-screen television with satellite channels. Comforts in all suites include free Wi-Fi, refrigerators, microwaves, and complimentary coffee.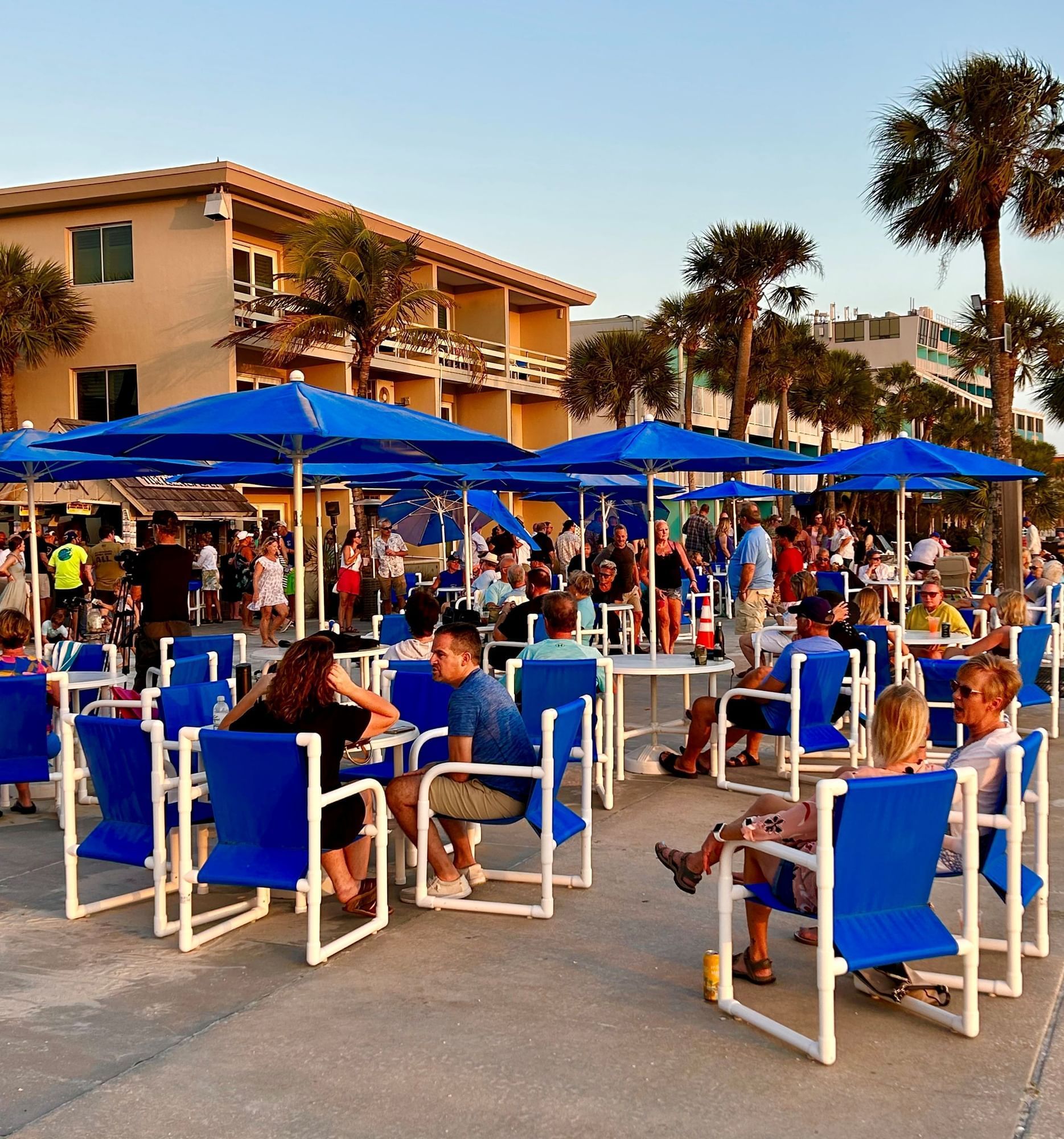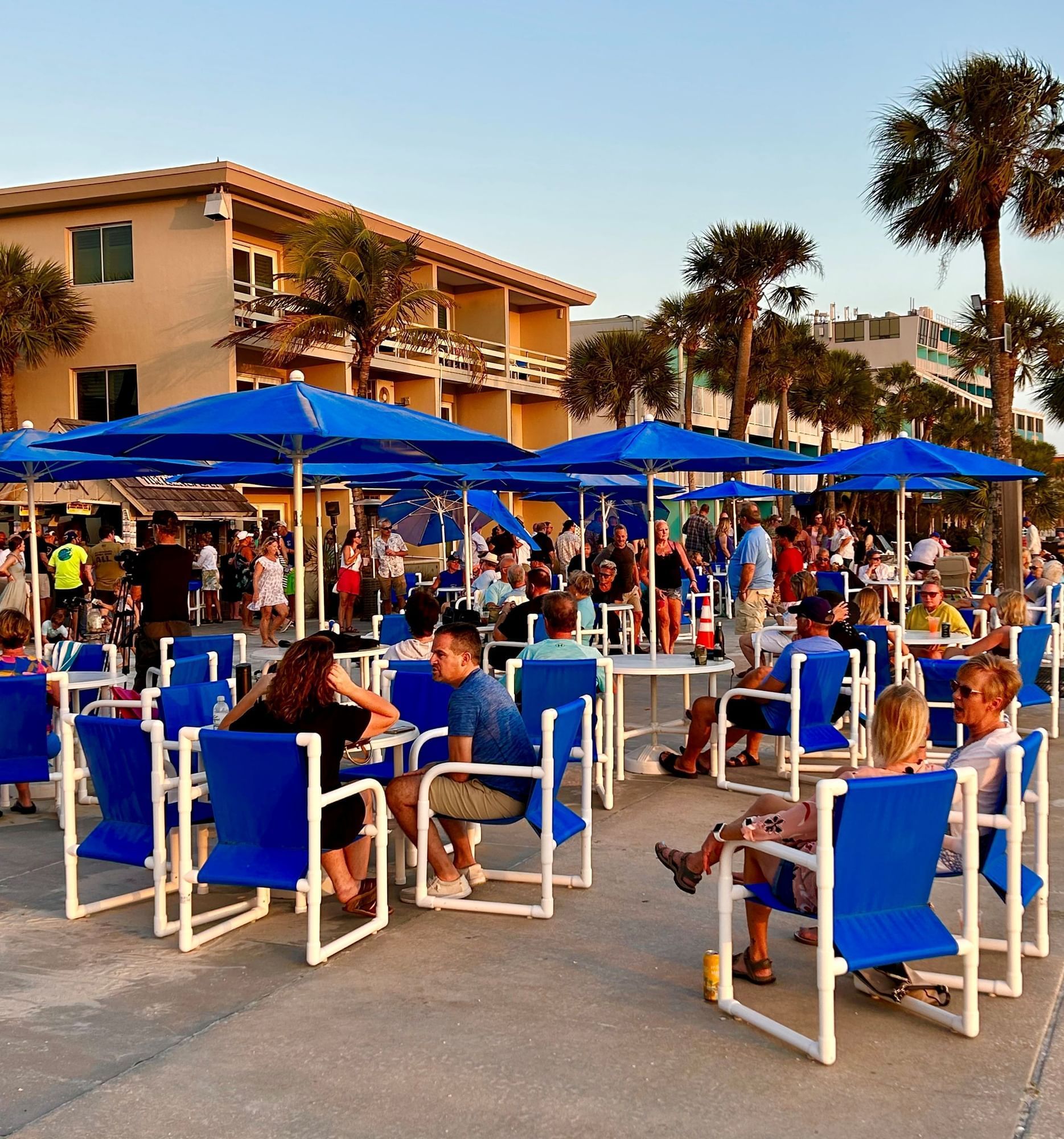 Ikki Woo Woo's Tiki Hut
Enjoy cold drinks, live entertainment, and a great time with friends as you catch the sunset at our beachfront Thunderbird bar "Ikki Woo Woo".