Ikki Woo Woo Treasure Island Bar
Famous Treasure Island Bar at Thunderbird Beach Resort
Once sunset arrives on Treasure Island, there's no better place to be than Ikki Woo Woo's Tiki Hut, the beachfront bar at Thunderbird Beach Resort. This is where you'll find resort guests and Treasure Island locals stirring their evening to life with tasty cocktails and frozen tropical concoctions of all flavors. Grab a seat on the outdoor deck and take in glorious views of the day's last sunlight disappearing across the beach and the sparkling Gulf of Mexico.
Daily Live Entertainment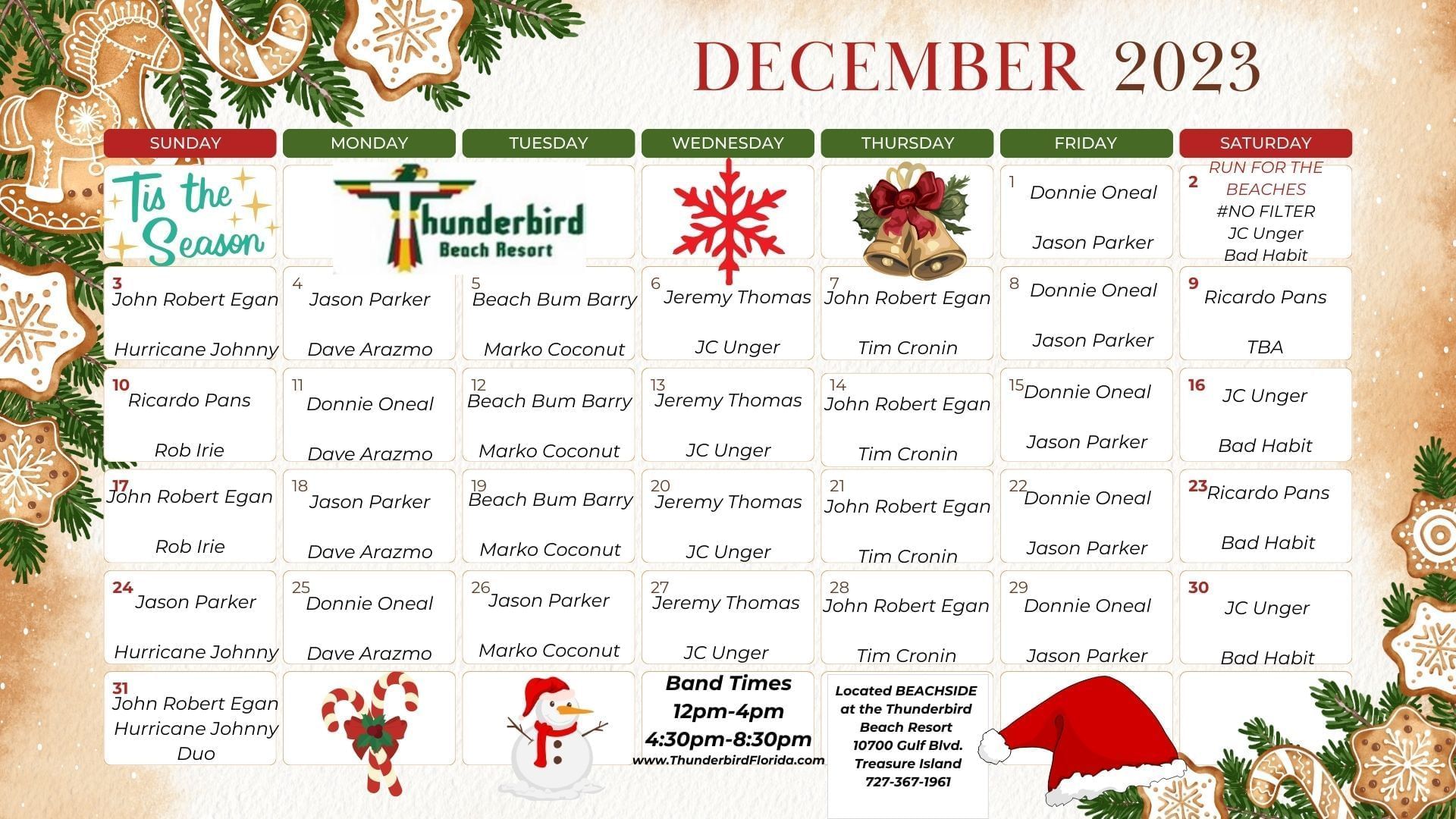 Tiki Bar
Ikki Woo Woo's Tiki Hut is located beachside at the Thunderbird Beach Resort. Enjoy your favorite tropical beverage while admiring awe-inspiring views of our award-winning beaches and Gulf of Mexico. Daily live entertainment (weather permitting) with top local musicians will help you to enjoy our beach views and good times. Arrive as our guest and leave as our friend!